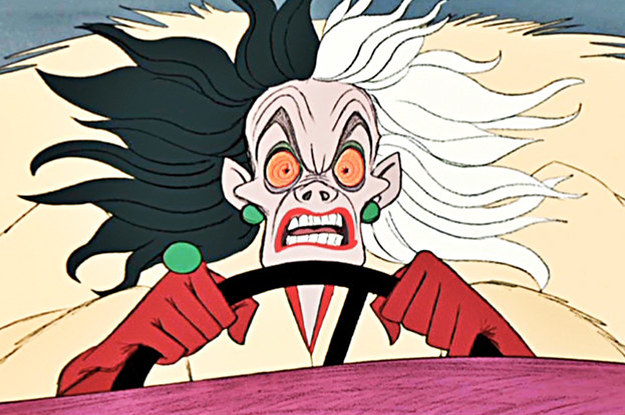 The prince and princess marry, and everyone who had failed and been turned into stone including the prince's two older jerky brothers is restored to life. Tale The Three Feathers A king sets his three sons to various tasks in order to decide who will succeed him: bring the loveliest carpet, the finest ring, and the most beautiful woman in the world. He blows three feathers into the air to determine which direction each son should go in.
The youngest son encounters a frog who gets him the first two items, and then changes into the most beautiful maiden ever seen. They're married and ascend the throne. As for the other brothers, well that's tough luck. Tale The Golden Goose A youngest son is kind to a dwarf in the forest, who bestows upon him a golden goose.
When he takes it into town, all these greedy people try to grab its golden feathers, but end up stuck to the goose instead. When this unruly parade runs by a king's daughter who has never laughed, she cracks up. The reward for making her laugh is marriage, but the king is leery of giving his daughter to a commoner, so he demands that the youth pass additional tests, which he does with the dwarf's help.
Marriage unlocked. Tale All Fur This king is married to a beautiful queen with golden hair. She falls ill, and before dying, makes him promise that he'll only marry someone as beautiful as her and with her same golden hair. The king's advisers pressure him to marry again, but they can't find a suitable bride.
This goes on for a while until the king lays eyes on his daughter, who's now grown up and looks a lot like her mother. He declares that he will marry his own daughter, to everyone's horror and Shmoop's, too. The daughter stalls for time by asking for three magical dresses one as golden as the sun, one as silver as the moon, and one as bright as the stars as well as a cloak made up from all kinds of fur found in the kingdom. The king is pretty darn rich, though, so it doesn't take him long to have this stuff commissioned. Obviously freaked out, the daughter takes the goods and runs, disguising herself in the animal coat.
She finds work in the next kingdom over, in a palace kitchen. The king there holds a ball, and she washes up and puts on the golden dress to attend. The king adores her and dances with her and her alone. This happens a second and third time and she busts out the silver and starry dresses for each occasion. She also drops things in the king's soup, like a golden ring and tiny golden spinning wheel.
Finally the king gets a clue and slips a ring on her finger during their last dance together.
Tag: the girl without hands
When she delivers the king's food after the ball, he grabs her and sees the ring on her finger. He rips off her cloak, revealing the starry dress, and declares that they'll be married. Which is a little forceful, sure, but not half as bad as marrying your own dad. Tale The Hare's Bride A maiden is sent to the garden to scare away a hare that's eating the cabbage. The hare abducts the girl and plans to wed her, but she makes a straw doll of herself and runs away, which totally bums out the hare as though interspecies marriages really work out.
Tale The Twelve Huntsmen A princess is betrothed to a prince who has to go home to his father's deathbed. The father wants him to marry someone else, so he can't go back to the maiden. She grieves, then asks her father to give her eleven young women as companions who look just like her, because that's really the best wait to cope with a bad break up. Oh wait, it's all part of her secret plan. Her ladies in waiting all dress in drag and go to her betrothed's kingdom, offering their services as huntsmen. The king has a rather discerning lion who determines that the huntsmen are actually women, so they set a bunch of tests: whether they'll walk firmly over peas or trip up like women and whether they'll ooh and ah over spinning wheels like women or ignore them like men.
These books have been on my tbr for far too long. I need to read them this year. Volume 1: Hockey by Ngozi Ukazu. Or for regular format books: Skyward by Brandon Sanderson. Volume 2: Sticks and Scones by Ngozi Ukazu. These are all the ones I can think of at the moment. It was such a let down. The biggest surprise: Check, Please! Friends who have known me as the resident hockey fan had been telling me for literally years to read this and when I did I was shocked by just how much I loved it.
Everything in it was so atmospheric and twisted in a haunting way. I loved it. Book that made you cry: Warcross by Marie Lu. Best book you have read so far this year:. Siege and Storm by Leigh Bardugo. New release that you have not read yet:. Kingdom of Ash by Sarah J Maas. Queen of Air and Darkness by Cassandra Clare. Biggest Disappointment:. Shades of Magic series by V. Schwab - I expected the love it but I thought it was okay. Nikolai Lantsov from Shadow and Bone. Simon vs the Homosapiens Agenda.
Fave book to movie adaptation:. Most beautiful book cover:. What books do you need to read by the end of the year:. Thanks to brightbeautifulthings for tagging me :. Most anticipated release for the second half of the year? Biggest disappointment? Biggest surprise? Favorite new author? Newest favorite character? Book that made you cry?
Book that made you happy? I started A Court of Thornes and Roses, and never finished it. Have no desire to pick it up again any time soon. So, I saw this tag going around booktube. I literally cannot get over this book. So I have two answers for this. This ones tough. I am so looking forward to Tales of the Peculiar and Fantastic Beasts script.
I thought that the first book in the series was really interesting and mysterious, so I bought the next two books straight away. I hated the next two, but I was determined to get through the end. Now, I was not surprises in a good way. I was expecting to absolutely LOVE this book. I found the main character to be really annoying and boring and that I was excited to finish it so I could move on to something else. He is so sweet, sassy, cute, hot af, considerate and caring but not overbearing, did I say Hot? BC he is very HOT!
Sarah J Maas writes incredibly hot guys, have any of you noticed that?
Like they are so cute. Oh and I love Amren, she is so sassy! So basically, all of the inner circle.
The Croning
Second Chance Summer. This made me both cry and laugh. But I found this to be a really relatable book. Harry Potter and the Cursed Child made me so happy. I got a sense of nestalgia, diving back into the world of Harry Potter. I adored getting to see more about Albus and Scorpius. I loved the dynamic between them two characters and their reactions to the situations they were put in.
In addition to this, I was so entranced with the aspects of time travel throughout. Oh and Romione throughout it was so beautiful. It just makes me so happy! The Percy Jackson series. I just got given them for my birthday, so now I have no excuses. I plan on reading them soon. So what if I posted my book blog stuff on here instead of trying and failing to keep a separate blog? Alright, it may have been the only sequel I read this year but it still would have been the best.
Read them when they come out! Maybe the Poppy War? New Favorite Author: Rin Chupeco. Absolutely amazing. We could sit vaguely near each other, he could be silently watching a serial, and I could be silent reading a book…. Originally posted by glitterystarseed. Milk and Honey by Rupi Kaur. There were like a few in the last section of the book that were okay but all in all… could have saved the money lmao.
I also might have read one or two dystopians too much so it felt a bit like i read the same thing a few times before but maybe that changes in the rest of the trilogy. I bought this on the train station because I wanted something fantasy to read on the train and it was on sale. The writing was surprisingly good and so was the plot, world building and the characters. The whole thing was pretty interesting and I really enjoyed the romance as well; it was set up to be really cheesy and trope-y but here I was as well, pleasantly surprised.
So all in all I ended up really loving this and even though it might not be up there with my favorites of the year; this was a solid 4-star book. Biggest disappointment. Biggest surprise. So to sound like a broken record VE Schwab! My fictional crushes all have blond hair and could eviscerate you without mercy, and I would thank them for deeming me worthy. Can anyone recommend me these kinds of characters? I love him so so so much.
Simon Vs. I barely read sequels, my gods. Going back to the beginning of the year, Blood for Blood by Ryan Graudin. Biggest disappointment I have 3. All were hyped, all promised really good things and all were huge letdowns. I loved the representation and the action and all the amazing stories. Favorite new author Allegedly by Tiffany D Jackson has written a story with so many who-dun-its that she is one of my many new faves. Amina is so passionate about her culture and I love her for everything she feels and does.
And the story writing and audio narration are beautiful. Favorite Book So Far? I highly recommend the book to ya readers and adults alike. I loved this novel of a summer coming of age story! Best Sequel So Far? I sort of missed out on this series as a kid and am now catching up on what I found to be a wonderful series! Yes, I know this came out like two years ago, but people are still talking about it, and books are still coming out for the series so, yeah. I dunno. Most Anticipated Releases Coming Up? Yeah that dude. BUT it has been pushed back another year, unfortunately.
Biggest Disappointment? So two books came to mind here. First was Green Angel by Alice Hoffman; I went in not knowing it was a dystopian novel and that got me confused and the dystopian meets fantasy sort of just really turned me off. Just not for me; you might like it, who knows. This was disappointing for a few reasons, but mostly because of two. This was recommended to me as a Breakfast Club book of sorts, being told that there was a cast of vastly different character whose lives are explored. It was also disappointing because there was no story! It felt like one big character description, which just got tiresome.
The poetry was good and made the read interesting, but that was all that was good about it to me. Biggest Surprise? He was so interactive with people - he even sang to us- and when we stopped by we just had to pick a book. He even signed the copy. I was very happy with this book. It was a simple story but had a lot of heart and wonderful writing. New Favorite Author? Neil Gaiman. Oh boy. He is my new goals. New Fictional Crush? Newest Favorite Character? Like he struggled to make decisions, but ultimately just wanted to do good. I also loved Winston from His drive for truth and freedom was just so relatable and I just really rooted for him throughout the novel.
Book That Made You Cry? It was sad. Like it was a roller coaster of emotions. That ending. So yeah. That book. Book That Made You Happy? One Man Guy by Micheal Barakiva. A lot? It just felt really positive. So woo! Good Book To Film Adaptation? Moving on. Most Beautiful Book? The first is Sleepless in Scotland by Karen Hawkins. I like the writing and the characters. Then I got hooked on historical romance and it seems everything else went to the back burner.
I read this book for Scallywagathon which was amazing. It drove me to read outside of my comfort zone and finally rekindle my love for the genre. It made me laugh. It made me cry. It made me fall in love. I adored the strength in the character and the humanity that was in them. It was also my first book of Karen Ranney. I wish to pick up more book of hers. I guess to sum it up I fell in love with books whose author was newly introduced to me.
I was only about a month into blogging at the time and it was shooting for the moon. I want to read the book. I would have to be patient and deligent in my bookstore visits. Makes me wish I lived in Manila or America. I read it in three days, it was an absolute page-turner! The combination of an Agatha Christie-esque murder mystery with a time loop makes it my kind of story. It also gave me a major headache when I was trying to figure out all the characters and their actions, but it only adds to the strengths of the book.
Top Navigation
It could even serve well as the last story of the series, if not for the fact that the next book is going to be released this autumn… Anyway, kudos for the multiple references to The Silmarillion in an urban fantasy story :D. Um… I guess Corvin from the Monstress series. I bought the book after watching the series and I intend to read it soon. This new Polish edition of Neverwhere by Neil Gaiman. Well we over half way through the year now. You can find all my reviews for these books on www.
External image External image. View On WordPress. I was in a spooky books mood, as previously stated, but just kept pulling out flops from my tbr stack. I randomly bought this book for like 3. I loved it! Can we take a moment? It felt like yesterday was January. What is happening? But anyways. I had immensely complicated feelings on the first book, I loved the second book, up until the ending, and this book just brought everything together. I felt that Sakavic became better and more confident with each subsequent book, the characters were super well-developed, and if not likable then relatable, I enjoyed the dynamics in the team, as well as the romance, and I even enjoyed the unflinching brutality of the world.
The Bride Test by Helen Hoang. I had such high expectations because I liked The Kiss Quotient and I had heard super positive things about this. I thought both of these would be 3 star reads, but they ended up being 5 stars, which I loved. I highly recommend both if you like great group dynamics, a cute romance, great world building and some genuinely dark and gruesome moments.
I love her. I have never related to a character as much as I related to Alex. There is definitely a trigger warning for sexual assault and abuse though. Let me just say that this is not an easy read. I had to put this down multiple times because it was so hard to read and I just had to process everything through before continuing.
I was so emotional while reading this and I cried so many times. A Conjuring of Light by V. E Schwab - This book gave me major whiplash. I am planning on getting a physical copy so I can read it comfortably. I am also planning on rereading Lady Midnight and Lord of Shadows in preparation for my heart to stomped on by Queen of Air and Darkness. Summer Unscripted by Jen Klein - You guys have no idea how sad I am that this book did not live up to my expectations. I began reading it and I could not get with it.
The novel was trying too hard to be angsty and to relate to teens that it became super cringey. Kids of Appetite by David Arnold - This one has been sitting in my TBR for a while now so I recently decided to pick it up and damn, this book is good. I loved the Kids dynamic and everything about them was so cute and emdearing. I was a bit confused with the vocabulary that was used but I loved it nonetheless. E Schwab - I love V. I have read the entire Shades of Magic series and Our Dark Duet just this year and I am currently in the middle of readng Vicious in preparation for Vengeful.
She has written some of my all time favorite books, series, and characters. Her ability to create such amazing and complex worlds, blows my fucking mind. And I love Victoria herself. I always enjoy her posts whether it be on Twitter or Instagram. After reading Reaper, my love for Avitas just exploded and I want more of him. I want more! Delilah Bard from the Shades of Magic series by V. E Schwab - Delilah fucking Bard, guys.
Freak Out! Frank Zappa In The 60s - uDiscover
She is so bad ass and sassy and I love it. She is everything I want to be and more. She does have those moments of self doubt and uncertainity but she always manages to bring herself back up and be the freaking bad ass she is. I fucking live for Lila! There were so many books that made me cry but this one in particular made me cry the most. I had snot running down my nose, I was hyperventilating, and my eyes were so swollen. Thankfully, this year I decided to pick it up again and damn, was I blown away. I was gushing so much during the book and even after.
Fangirl is definitely one of my favorite reads so far this year. Bridge to Terabithia by Katherine Paterson - I love this movie. I watched this movie back in third grade after reading the book for class and I loved it so I was excited to watch it again. It definitely made me want to reread the book as well. I really loved the books and it was so fun to write them. I am hoping to become a more critical reader and to get better at writing reviews. My English teacher was retiring so he was giving away all his books and I came across this super tiny version of Madame Bovary that had its own book mark and if you took off the dust jacket, the cover of the actual book was similar to some fabric.
Mid-Year Book Freak Out Tag! – SFF Book Reviews.
Schools could ban fairytales over 'gender stereotyping' | Daily Mail Online;
Hollywood told Ezra Miller coming out was a 'mistake' - now he's proving them wrong?
Antebellum at Sea: Maritime Fantasies in Nineteenth-Century America!
100 Must-Read Books About Witches.
Fresh Expressions and the Kingdom of God (Ancient Faith, Future Mission).
Top Navigation.
Also, it was red and the sides of the pages were sprayed a shiny gold. The only reason I picked it up was because of how it looked. I actually have no intention in reading it. Bloom by Kevin Panetta, the unhoneymooners by Christina Lauren. I have a bunch but this biggest one right now is Sorcery of Thorns by Margaret Rogerson, I really liked her debut.
The devouring gray! I knew I would like it but I was surprised by how much I loved it. I wish it had a bigger fandom! I loved Violet from The Devouring Gray. I recently lost someone, and I related to her grief a lot. A heart in a body in the world by Deb Caletti! It was sooo good, and I was crying by the end of it. Middlegame by Senan McGuire. Log in Sign up. Mid-Year Book Freakout. Mid-Year Book Freak Out. Newest favorite character.
Danny from Dreadnought and Elle from Geekerella Mid Year Book Freakout Tag. Your Newest Favourite Character I refuse to pick just one because I have discovered some great characters this year. Tag to anyone that wants to do this! So: Hero at the Fall by Alwyn Hamilton 3. Your Newest Fictional Crush Same, sorry! I do love Aziraphale and Crowley from Good Omens though? Vengeful - V. New Favourite Author Abby Jimenz. Your Newest Fictional Crush?????? My fave fictional crush is Mr. Mid-year book freak out. Newest fictional crush: I do not crush on book characters….
Mid-Year Book Freakout I was tagged by the amazing sleepyreads to do this challenge, thank you!! Best book of the year so far?
Bloody Mary: From Scary stories at toliwidapo.tk.
Clinical Psychopharmacology: A Primer!
the girl without hands – One-Eleven Books2.
The Honeymoon Hoax;
Must-Read Books About Witches | Book Riot.
Merry Tales | Computer Graphics World?
Defy me by Tahereh Mafi, hands down. Best sequel of the year so far? See above answer. Your biggest disappointment of the year so far?
Post navigation
Your biggest surprise of the year so far? New favorite author? Your newest favorite character? Your newest fictional crush?
The King and The Miller (Freaked Out Fairy Tales)
The King and The Miller (Freaked Out Fairy Tales)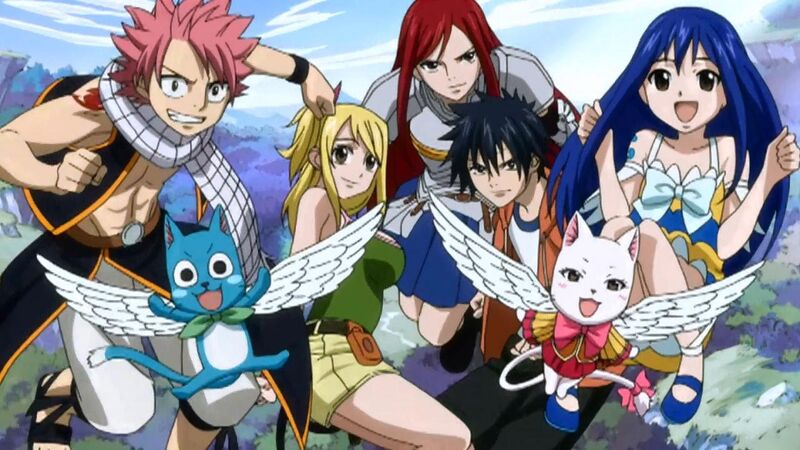 The King and The Miller (Freaked Out Fairy Tales) The King and The Miller (Freaked Out Fairy Tales)
The King and The Miller (Freaked Out Fairy Tales)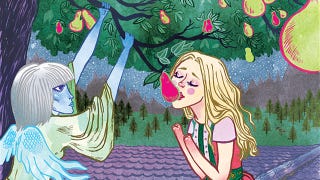 The King and The Miller (Freaked Out Fairy Tales) The King and The Miller (Freaked Out Fairy Tales)
---
Copyright 2019 - All Right Reserved
---