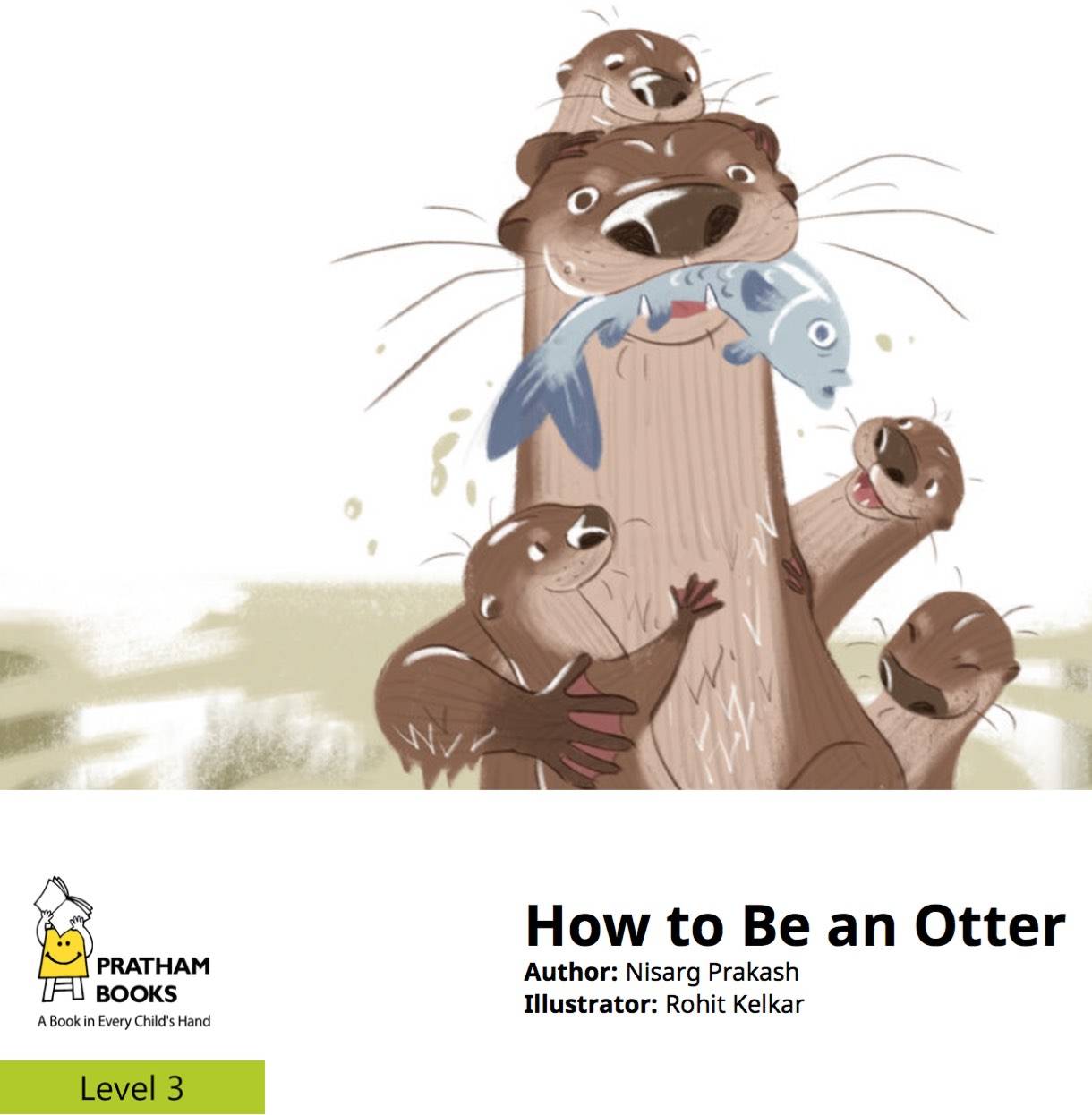 In Maths we will be learning about Problem Solving — Mathletics is linked to this. The children have worked extremely hard on their new English Unit — focusing on comprehension skills and in Big Writing described a Tiny Dragon! We started our Science unit on Materials and looked at camouflage in our topic! Congratulations to Faith for being our Star this week!
Week Commencing 18 th January:. This week in in English we are focusing on our new non-fiction topic, Sharks! In Maths we will be learning that addition can be done in any order — Mathletics is linked to this. The children have had a great first week back! They have created leaflets about Giant African Land Snails and have been very keen to get to know our new addition, Shelly. They spoke so well and learnt their lines in record time!
Week Commencing 14 th January:. In Maths we will be learning about addition and subtraction — Mathletics is linked to this. In SPaG we will be changing the meaning of adjectives and verbs by adding. We will continue our topic on Ocean Life! Welcome back! I hope you all had a lovely break and are looking forward to the new term. We welcome Miss Lazarus for the next six weeks and hopes she enjoys her time with us.
Reading Morning starts Tuesday 15th January. Week Commencing 8 th January:. This week in in English we are focusing on writing information leaflets about our new class pet! In Maths we will be learning about statistics including pictograms and tally charts — Mathletics is linked to this. Homework, including comprehension books to go out. I was so proud of the children this week! After Christmas Mrs Henderson will be at her second school placement for six weeks and Miss Lazarus will be joining us for six weeks for her second school placement. I am sure she will enjoy her time with us.
All book bags need to be in school over Christmas, however, the children might be getting a book as a Christmas gift. Production is in full swing! We have been making paper toys and comparing measurements. Week Commencing 10 th December:. This week in in English we are focusing on writing information leaflets. I have also set up activities on TT RockStars this is a trial to see how parents feel about it. Book Bags, Library Books, Homework and water bottles are due in.
Book Bags going home for the final time and water bottles to go home. We have begun to rehearse our Christmas Production, written descriptions about Dogs and continued to work on Place Value! Week Commencing 3 rd December:. Costumes by 3 rd December. This week in in English we are focusing making up our own stories —There is no Speaking Homework. In Maths we are focusing on counting to and comparing measurements — Mathletics is linked to this.
A noun is a person, place, thing or object. A verb is a doing word an action. Flies, tries, replies, copies, babies, carries, cries, dries, marries, families. Book Bags to go out no library books now until the new year. Weekly News! Congratulations to Rosie H for being our Star! Week Commencing 26 th November:. Costumes by 3 rd December please.
Outdoor Learning on Thursday. This week in in English we are focusing on information texts linked to pets —Speaking Homework is linked to this. In Maths we are focusing on Place Value — Mathletics is linked to this. In Science we are exploring circuits in Electricity. Speaking Homework will go out in preparation for extended writing on Friday. We have had great fun making up excuses, learning about sound and playing percussion instruments! Week Commencing 19 th November:. Photos deadline 22 nd November.
Tea Party Friday we are making the sandwiches! In Maths we are focusing on using money — Mathletics is linked to this. In Science we are learning about Electricity. Fossil, nostril, pupil, metal, pedal, capital, oval, hospital, animal Monday. We are making sandwiches for the tea party! Congratulations to Sonny for being our Star!!
Grade Filter
Week Commencing 12 th November:. Christmas Card Templates are due in this week! In Maths we are focusing on using the inverse of addition and subtraction — Mathletics is linked to this. In Science we are learning about Sound. Camel, squirrel, tunnel, travel, towel, tinsel, bagel, hazel, vowel, jewel. Reading Morning. Homework to go out. Hope you have had a great Half term break! Week Commencing 5 th November:. Christmas Card Templates go out this week!
Remembrance afternoon Friday from , come and look at our displays. In Science we are learning about Light. Apple, bottle, middle, little, wobble, dazzle and riddle. Remembrance afternoon, come along and look at our displays in the Hall from pm. This week we have been very busy! We have completed our Rapunzel Unit, collected leaves in outdoor learning and learnt about the life of Walter Tull!
This week in in English we are learning about the books of Nick Butterworth — There is no Speaking Homework this week. We have completed our Science Unit, made collages in outdoor learning and described a forest! This week in in English we are finishing our traditional tales unit based on Rapunzel — Speaking Homework is linked to this. We have investigated dependency, made bookmarks in outdoor learning and described a witch! This week in in English we are continuing with our traditional tales unit based on Rapunzel — Speaking Homework is linked to this.
In Maths we are focusing on counting on and back in ones and tens — Mathletics is linked to this. In Science we are learning about food chains and for our topic we are starting our computing unit on databases. We have investigated global habitats, created art inspired by Mary Pownall Bromet, wrote our own versions of The Story Machine.
This week in in English we are starting a traditional tales unit based on Rapunzel — Speaking Homework is linked to this. We have investigated microhabitats, created art inspired by Hubert von Herkomer and Lucy Kemp-Welch and wrote some great predictions about what was behind the door!
In Science we are focusing on other habitats from around the world and for our topic we are looking at the local artist Mary Pownall Bromet. This week we have started all our subjects, we searched for living things in the garden, explored maps from , wrote some great descriptions of Elliott from the Story Machine and started our local artist topic! In Science we are focusing on microhabitats and for our topic we are looking at the local artist Hubert von Herkomer and Lucy Kemp-Welch. This week we have spent the time getting to know each other through PSHE, talked about emotions and what makes us safe.
If you have any photos of you reading in unusual places, please bring them in or email them to admin and they will forward them to me to print. In Jigsaw we will be learning to understand and respect the changes that they see in others. The children have had a great Science Week experimenting with paper aeroplanes, jelly babies and skittles! Thanks to Lily's mum for coming in!
Thanks to Mr Chandra and Mrs Humphreys for holding the fort this week, truly appreciated. We have had a great first week back, improving our writing, finishing our computing topic and practising for our Dance Festival -. We will be leaving school for our Dance Festival after lunch and will return by the end of school. This week we wrote stories in the style of Anthony Browne and started our computing unit with Mr Chandra! Well done to Nabeelah who is our Star of the Week for Making sure everyone is part of the group.
Royal Wedding Day! Please remember no jeans or football kits, there is a prize for the best dressed. This week we began our unit on Anthony Browne books and had a great time investigating plants and seed dispersal with Mr Chandra! This week we finished our recounts which were all really impressive! The children were fascinated with the records and record player which linked to our history topic. We wrote to local companies asking for fete donations.
Lily received a voucher for 'Afternoon Tea' at the Grove! We will send out two books as myself and Mrs Humphreys are out on Tuesday 8th May. French starts again this week and on Friday we will be continuing our topic on Music of the past and I will bring in my record player. Throughout the Summer Term we are lucky enough to have an additional adult with us.
His name is Mr Chandra and he will be with us in his final placement of Teacher Training. For at least the first couple of weeks Mr Chandra will be supporting in class, taking small group activities and team teaching. I am sure you will join me in welcoming Mr Chandra to Kingfisher Class. We welcome Taylor to our class and hope she enjoys being in Kingfisher Class!
In Maths we are learning about fractions of amounts including halves, quarters and thirds. Mathletics is linked to this. In spellings we are focusing on dictation linked to words including try, stick, miss, hurry, elephant, sure, staying, drink, donkey, ball, likes, flour, smiling, some, hatch, circle, wait, flies, bottle and babies. In Jigsaw we are starting our unit on Relationships and this week we are focusing on Knowing how to make friends. We have had a great week writing instructions for Fairy Tale Land and multiplying by 2, 5, 10, 3 and 6!
Congratulations to Lara for being our Star this week due to her being calm whilst working through a Maths Investigation. In Maths we will be continuing to recall and use multiplication and division facts for the 2, 5 and 10 multiplication tables, including recognising odd and even numbers and word problems.
Congratulations to Jemima for being our Star this week due to her always being busy and active! Congratulations to Sarah for being our Star this week due to her for having a 'balanced diet'. Disco letters went out on Thursday. Any remaining trip permission slips are due in and we are still selling Easter raffle tickets!
Fairy Tales for Kids
We have had a great week performing poetry and having two visitors; Stewart Henderson, the poet delivered a great assembly and one of our Governors, Bob Cooper read the poem 'Chocolate' by Michael Rosen look at twitter for the photos. Thank you for your amazing costumes on World Book Day! Maria will be having hot chocolate with Mrs Pace next week as she always follows the rules. We have been writing similes in poetry and telling the time to 5 minutes in maths. English - We are starting our poetry unit on the 'Senses'. We will be learning a poem off by heart and performing it.
We will be identifying adjectives and writing sentences with subordinate clauses that, when, if or because. Spelling - We will be focusing on Common Exception Words fast, last, father, glass, class, pass, plant, path, bath, people. We have re written the story of Hansel and Gretel then shared our stories with Swift Class after their Assembly today. Congratulations to Ibrahim for being our Star of the Week for having a positive attitude to learning and Imogen had hot chocolate with Mrs Pace!
Imogen also was drawn out of the lunchtime raffle and got to sit on the Golden Table for lunch, she chose Daisy H to sit with her! We had our Talent Show Auditions, congratulations to Lara and Jemima who will be representing us by dancing and Jaabir and Ali-Reza who will be sharing their talent for magic! Thank you to those who came to the Year 2 Meeting on Thursday, it was lovely to see so many of you there.
In Maths we will be continuing to solve problems with addition and subtraction, applying their increasing knowledge of mental and written methods - Mathletics links with addition and subtraction problems. Congratulations to Ashleana for being our Star of the Week for helping others and Lara had hot chocolate with Mrs Pace! This week We have been writing our own stories about dragons using expanded noun phrases and similes! The children will be sharing them with Robin Class next week. Next week In English we will be studying traditional tales from other cultures including Baba Yaga and Hansel and Gretel.
Father David will be visiting Kingfisher Class to talk about his role. Lara, Jemima, Ashleana and Maria are attending a gym competition Tuesday afternoon. We will have our talent show auditions Monday afternoon. Book Bags, water bottles and Homework due in.
The Tortoise and the Hare and 7 Fables - Fairy Tales - Bedtime Stories for Kids - Fairy Tale 🧚‍♀️
Talent Show auditions. Father David coming in from St Matthews. Book Bags to go home. Lara, Jemima, Ashleana and Maria are attending a gym competition this afternoon. Book Bags due in. See separate letter for booking your place. We have been very busy writing descriptions of dragons, rounding to the nearest ten and searching for creatures in Forest School. We will be writing our own stories about dragons in English.
In Maths we will be adding 2-digit numbers. In art we will be learning about Le Corbusier. In Spelling Sessions we are a dding —ing, -ed, -er, -est and —y to words ending in —e with a consonant before it eg hiking, hiked, hiker, nicer, nicest, shiny, being, shining, scary, scaring. Please remember you can come and have a look at our Remembrance Display in the hall Friday from pm. In English this week we will be writing our own stories based on an animal being under our stairs. Eg table, apple, bottle, little, middle, able, dazzle, riddle, multiple and wobble. In Jigsaw we will be learning that each of us is different and accepting ourselves for who we are.
The big news of the week is that the children can come into school on Friday 3rd November in non school uniform as we were the class with the highest attendance for the first Half Term! In Maths we are learning to estimate numbers and predict order on a number line also an example Pick a set of 3 different digit cards and generate all possible 2-digit numbers.
This will culminate in the children writing their own story about an animal they find under their stairs. In Maths we will be ordering and comparing numbers up to and above We have been very busy writing letters, describing amazing adventures. We then went to Robin Class to share them with Reception. Hello, if you are intending to make space for Santa to drop off toys before Christmas Kingfisher Class would be very grateful for any unwanted construction Lego , Knex etc We have a small box at the minute and even though they are very good at sharing the children would like some more.
Today we wrote letters to the author, John Burnigham giving him some new ideas for excuses! We have also been looking at shading in art and computing. Thank you Mrs Ippolito! In Maths we are focusing on coin value and finding change from various amounts. In English we are starting to write our own fables. In science we will be learning how to take care of pets in the home.
Well done to both Tyrell and Joshua for making the class a better place by helping others without being asked. We will add and subtract 10 to any two digit number. Reading Morning starts. I am on a course in the morning, Mrs Doonan and Mrs Bridgman will be teaching. Book Bags will go home. We have been very busy this week estimating in Maths, writing conversations in English and learning about the artist Mondrian. We will be working on our comprehension skills through reading information on scorpions and leopard frogs.
We will write descriptions and include varied adjectives. In Maths we will be ordering and comparing numbers. We will revisit our number bonds and work on our Mental Maths skills. We will be estimating and counting in steps of 10 from 1 and 2 digit numbers. We have already been very busy!
We then created our own our own Worry Monsters. Do you know a child aged between 5 and 11 years old who has a brilliant idea for a bedtime story? Would they love to see it published as a fantastic picture book? Schools, libraries and community groups are welcome to submit entries for their children, too. All they will need to do is:. One winner will be selected from each age category and one overall winner will be chosen to have their book illustrated by Alison Brown, published by Little Tiger and sold exclusively through Book People!
To find out more, go to www. Here are some events at local Hertfordshire Libraries. Click the link to find out about different events and activities on offer. Weekend Stories are story time sessions in the library aimed at children under 8 years old. Come along to Saturday Stories or Sunday Stories and enjoy listening to old favourites and discovering new stories too.
Hertfordshire Weekend Stories. Chatterbooks — reading groups for year olds Whether your child is already an avid reader or needing some inspiration, joining Chatterbooks is a great way to encourage them to have fun with books. Hertfordshire Chatterbooks. This week we will be getting to know each other, establishing class rules and completing assessments.
Our Meet the Teacher meeting is Monday 11th September in our classroom. Book Bags will go out Wednesday for the first week. This will give us the day to hear all the children read and ensure their reading book is appropriate. Homework books will go out Wednesday and due back the following Monday.
Reading Morning begins Tuesday 19th September We look forward to welcoming you to share books with the children. Reading books will go out on Wednesday 6th for the first week. Then back to normal in on a Monday and Thursday, then out in a Tuesday and Friday. Each week we will be updating our blog to give you information about the coming week and important dates to remember.
This blog tells you about the term ahead and what your children will be learning. Pupils will be expected to concentrate for longer periods and to work more independently. We will be giving children more responsibility and will expect a greater amount of personal organisation. From the beginning of the Summer term pupils will be tested in various core curriculum areas. We will be able to give you more information after Christmas. They will learn to read, write and order numbers to at least including place value.
They will complete sums involving adding, subtracting, multiplying and dividing. The children will also focus on Measure and Shape. We will also be asking the children to explain their workings out. You can help your child with their number work by practising their times-tables. You could also look at their number bonds to 10 and 20 e. There are some fun games on Woodlands Junior or Topmarks websites that the children may like to try in order to improve their mental maths agility and at the same time have some fun.
English : In English, the children will look at a range of genres including character descriptions, diary entries and poetry. In non — fiction the emphasis will be on using adjectives, time connective, adverbs, handwriting and presentation. Handwriting will receive significant focus over the forthcoming weeks and the children will practise forming their letters correctly using Cursive Script.
Description:
I have included a copy of the cursive letters in my Meet the Teacher Pack should you wish to do some extra practice at home. The children will receive weekly Guided Reading sessions during which they will read carefully chosen books appropriate to their level. You want You should really just see for yourself. Buyer's Guide. Log in. Sign up. Corsair updates its Void Elite and HS headsets with new drivers and mics. Windows 10 preview brings Android phone calls to your PC. Latest in Gaming. Using alternate monsters The backgrounds and uniques of the player characters and the statements by players about the world may mean that the monsters weve provided are not suitable for your needs.
In that case there are three options. Hopefully you can stretch the existing monsters to fit your needs - if one of the adventurers has the unique Raised by giant rats you can just say that the skeletons the party are about to fight are the skeletons of giant rats. If that doesn't work for you you can reskin the monsters for the adventure - instead of fighting skeletons you use the skeleton stats but call them giant rats or pixie swarms or loquacious rust-golems or whatever the story needs. If neither of those options works for you weve also included extra monster stats at the back of the book.
Big damn heroes Combat is a prime opportunity to remind players that their character is awesome. When an adventurer hits an enemy take the opportunity to describe the hit. With a mighty swing of the sword you slice the zombie in two! Lightning crackles from your eyes as you unleash your spell. The eyes of your enemies widen in shock as you destroy their shaman with a well placed arrow. The hag runs towards you screaming and reaches out towards you, but you duck her swing and launch a bolt of pure sizzling magic into her.
She screams as the burning energy sinks into her body. Even miss damage is cool You do miss damage? Your axe whizzes past the goblins head, but your foot connects with his knee-cap! The zombie staggers backwards and your axe misses. You take the opportunity to kick it in the groin. Dont be afraid to really get into it. Stand up from the table. Mime the zombie who takes an arrow through both eyes.
Snarl like the hob-goblin chieftain as you caper about with bent back swearing vengeance on the cleric. Just a second or so of play-acting each round to highlight an awesome hit or near miss goes a long way towards drawing our players out of their shells. Once you start doing it your players will too. Tone The tone of your game will depend a lot on who you are running it for. A group of 12 year olds may not appreciate gory decapitations or they may, pre-teens are a bloody lot but it is part of your job as a GM to gauge what your audience wants.
In the words of Tyler Durden If someone says "stop" or goes limp, taps out then you may want to tone it back a bit. If you know your audience well and have previously discussed what their limits are then you can play within those limits. Remember if you are running the game in a public place to keep it appropriate. What is cool to shout out at the top of your lungs at a friends house may not be acceptable to say at all in a game store or at a convention.
Pacing The escalation die and the design of monsters in 13th Age fixes combat dragging on for too long, but you may still be pressed for time. The store that you are playing in is closing for the night, or you have a limited time at a table at a convention, or one of your players needs to leave early. Some outside constraint is limiting your time. In which case end the combat early. Drop the defences of the monsters and adjust their damage downwards. If you are still pressed for time have the monsters run away or use a dramatic moment to kill the big bad guy the gnome bard who hasnt hit all day gets in a crit and takes the head of the dragon in one blow.
Tips to make your job easier and the game more fun Index cards Seriously. Grab a pack and Make name tents Each player gets a name tent.
Fold the index card in two and write the character name on it and put it in front of the player. Now instead of saying your dwarf or the ranger you can call the characters by name. This is an awesome thing for you to do, it links players to their characters. Write out one unique things and backgrounds Go around the table and have players recap their uniques. As they do so jot down their uniques on index cards - two or three uniques per card using a short phrase.
Use big letters so you can quickly glance down and see what is going on. As the game progresses glance down and introduce skill challenges or obstacles tailored for the party. As each party member succeeds fails in an interesting way that advances the story cross their unique or background off. If you need to improvise a large creature that you dont have a mini for you can make a tent out of an index card and write the monsters name on both sides. Seriously - get some index cards! Minis When running 13th Age miniatures dont represent where a character really is, it is a rough approximation of where characters are in relation to each other.
You dont need minis to run 13th Age combat but your job of letting players know what is happening and where things are in relation to each other is made easier by having them.. Terrain Rob has this to say about terrain: Play terrain any way you like, but dont worry about it. There isnt really time to get deeply into terrain action when people are playing for the first time.
The ease of simply moving your characters around and attacking should be the priority. Miserable swamps, ruined temples, ghost towns, haunted orchards, regenerating graveyards, living dungeons, spiral towers, woodlands, grumbling volcanoesthey all exist somewhere in 13th Age. Initiative This is how I do initiative. You might prefer your own system, but I find this speeds up play 1. Everybody rolls initiative. All monsters share the same initiative, unless they are of very different types. All goblins share an initiative, all spiders, etc.
If in doubt fudge monster initiative downwards. Count out how many characters and groups of monsters there are. Write numbers from 1 to the total number of characters and groups of monsters acting on index cards. Write big. If there are 6 adventurers and 2 types of monsters or two different groups of monsters acting on different initiatives you would have cards numbered Start counting upward from 1.
When you get to an initiative that an adventurer or monster has, hand them the highest numbered card you have. In a fight with six adventurers and two monsters the lowest initiative gets the card with 8 on it, the next lowest initiative gets the 7 card, and so on. Each round just look around the table for the person with the number 1 in front of them and tell them it is their turn.
After that glance around for the number 2 card, then the number 3 card, and so on. Players can also use the cards to write you quick notes if they wish to, or to take notes during combat. I like to use the index cards with the monster initiatives on them to track conditions, HP left, etc. This means that the games can not be completely freeform. However, they are not rail-road adventures either.
Each session has a start point and an end point and how you get from one bus stop to the next is up to you, the driver of the bus. If you decide to substitute goblins for kobolds or your players decide to circumvent an encounter or battle then that is fine, provided you end the session in such a way as it leads naturally on to the next session as written. Side-quests, digressions, and player-generated plots are cool - encouraged even. You can go whichever route you choose and do whatever weird stuff you and your players like along the way, just make sure you get to the next bus stop so that anybody who wants to get on your bus at that point can.
Dealing with a TPK. We haven't made this adventure super-deadly If the entire party dies then the following session tell the tale of how their new characters were following their old characters, always a day or so behind on the same quest, finding dungeons pre-looted and monsters already defeated; they have finally caught up with the heroes only to find them dead.
The next session starts normally, but perhaps their new characters start with some recovered loot from their former characters corpses. Or if you prefer use Jonathans idea from pg When to give treasure out At the start of every session roll icon relationship dice. If the dice would seem to indicate it have adventurers find treasure during montage scenes. Aim to give out one item of treasure each week like this.
Some sessions also have a section entitled Loot! So yes, you can play the monk class 13 True Ways playtest version and the Tywyzog race Bestiary playtest version. Note that were not making you sign an NDA but we do have a request: If youd seriously like to help the playtest process for unpublished classes and races, dont post your playtest feedback publicly or discuss it on the internet.
In our experience, publicly discussed playtests generate less useful data because people start agreeing and echoing each other or getting concerned about disagreeing with other people rather than testing things for themselves. Once 13 True Ways and the Bestiary are out you can play with the full options from those. Players and GMs should be guided by the advice on page 3 of this adventure when creating One Unique Things.
Incremental advances Each week every character that participated should receive an incremental advance Details on incremental advances are on page of the core rules. You are actually covering a lot of ground. Aim for a full heal-up at the end of every session. Barbarian vs Wizards - character complexity The classes in order of complexity to play from most-simple to most-complex are: Barbarian - Ranger - Paladin - Fighter - Cleric - Sorcerer - Rogue - Bard - Wizard Some character classes like the barbarian are very simple and self-contained and dont benefit as much from multiple incremental advances as more complex classes do.
The wizard is the most complex class to play offering intricate choices both during play and during incremental advances. The classes are balanced against each other power-wise, some are simply more complex than the other. Remember Barbarian, dont whine - you get most of your power up-front in a nice easy foe-slaying package. Whining is for wizards with their spell lists and pointy hats.
Mighty Wizard, dont grumble - for yours to wield is the ever-building arcane power of the cosmos. Grumbling is for tiny-brained barbarians who cant cast Charm Person. What next for these characters? Wed like players to get a chance to play many character concepts and classes, so at least for the first few adventures we are encouraging everybody to start over with a new 2nd level character. That isnt to say that these characters wont have a chance make a return in a later adventure set at a higher level.
The various adventures might seem unconnected at first, but observant GMs might start to notice a big picture building Dont reuse those characters, unless somebody has a compelling one unique thing related reason as to why they are in two places at once. So what do each of the icons want? What is their interest in this quest? Who sent the adventurers after the diamond? Here are some suggestions, but feel free to fit their goals to the unfolding story of your game.
The Archmage wants the Darkskye Diamond captured and brought to him in Horizon for study. There are lessons to be learned from it, secrets that he was prevented from uncovering while it was in the Emperors grasp. Of course the magical gem will be returned to the Emperor eventually. The Crusader sees a powerful weapon that could be his, and wants the Darkskye Diamond for himself and his dark gods.
Just think what could be done with a giant glowing resurrection stone. His dark paladins would need fear death while they serve him.
The Diabolist has big plans for the Darkskye Diamond, plans that involve the Chuulfen, plans that would be spoiled by a bunch of kobolds losing the diamond before she gets her claws on it. The Elf Queen would like a giant diamond for her collection. If she has another motive for wanting the diamond she has not told her court that, but one doesn't become the ruler of the Court of Stars without being cunning beyond mortal measure. Normally a fake diamond would be provided for parades an investigation has begun. Heads will roll. The Great Gold Wyrm wants to prevent the resurrection of evil dragons, dragons that his own paladins sacrificed their lives to slay in the first place.
Naturally the Great Gold Wyrm will hand over the Darkskye Diamond to the Emperor, but only after his paladins have made sure it is safe to do so. The High Druid wants to prevent the World Burners from destroying her forest, as they did many ages before. Recently a whole load of glowing crystals were dropped into the heart of her realm and upset the balance of nature, and rumor has it that the Darkskye Diamond was involved in that event.
The Lich King feels he has a monopoly on holding the keys to the gates of undeath, and no bunch of lowlife kobolds are going to upstage him! He created the Darkskye Diamond, and it may even hold the key to his continued existence. He has promised his generals, war-marshals, and underbosses that when he gets the diamond he will allow them to fight for it. To the victor goes the spoils. The Priestess believes the Darkskye Diamond is an evil that must be properly contained.
Her clerics have created a chamber in the Cathedral to safeguard the accursed gem. The Prince of Shadows stole the diamond in the first place and set it loose in the world. He wants to give the wheel another little spin, to see where the diamond will end up next. Maybe he has a plan, maybe hes using the diamond as a distraction. It is never easy to tell what he is up to. The Three want to use the magic of the diamond to return the White from lichdom and become The Four.
They have no objection to eventually resurrecting the five dragons known as the World Burners, but the White takes precedence over the plans of mere kobolds. Similarly bulettes, hungry stars, and angry dragons just out of hibernation will not have much to say to the adventurers. However the adventurers are not the only adventuring group in the area. Below we present seven adventuring groups and their ties to the icons. We recommend dropping at least one of these groups into the adventure pick the one that will have the most interesting interaction with the PC group , either as rivals, as a rescue in a tough fight, or just meeting friendly faces after a hard day fighting kobolds.
Each group has three icons it has positive relationships with, and assume that each group has at least one person working for the Prince of Shadows. A group of elven and half-elven druids and paladins, the Verdant Circle is dedicated to preventing magical treasures from falling into the hands of those would would use them for evil.
The circle is leaderless, they draw lots every morning for who should issue orders that day. Due to their past actions they are friendly with the court of the Elf Queen and the paladins of the Great Gold Wyrm, and have earned the trust and respect of the High Druid. These wizards travel the Midland Sea in their ship, seeking out new knowledge and treasures, and boldly delving into dungeons. Though some have taken holy vows and serve as clerics and others have trained as knights, all of them studied magic together in Horizon.
The Archmage rewards them for the knowledge they uncover and for protecting his wards, the Dwarf King underwrites their voyages in exchange for a cut of the treasure from any dungeons that they investigate, and the Priestess keeps them on hand in case she needs somebody to smite the unrightious. These dark bards serve the forces of evil, having sold their souls to gain power; and when the devils came to collect, they played their way out of hell itself. Now they wander the world with an appetite for destruction, riding their hell-mastodons and slaying everyone they encounter.
They live for the kill, and their songs are ones of worship to the dark gods. Their leader is the undead forgeborn Forgefang the Undying. When they do go hunting for treasure it is with the sole aim of increasing their destructive capabilities. A mercenary group consisting mostly of half-orcs and dark elves, the Blood Dragons investigate rumors of dragon lairs and sell the information to whichever of their patrons pays the most.
Sometimes times they return with treasure, only rarely do they bring eggs back for sale. This rag-tag group of reprobates have banded together more out of mutual support and true friendship than any common driving goal. They are the scions of icons, the chosen ones of chaos gods, assassins, dispossessed heirs, and escapees from their respective fates.
Adventure is something that just seems to happen to them as they stumble from one escapade to the next. Their only consistent aim and the only thing that they go out of their way to do is ruining the Diabolists plans, which has got them deep into trouble more than once. When met this group is just as likely to be fleeing from some misadventure as they are to be attempting to save the day. The tiefling Seleste was desperate for friendship, so cast a diabolical spell fueled by a deal with the Diabolist , to make two newlyweds her friends. Now Arthuris and Cassandra literally can't imagine having a better friend than Seleste.
The tiefling wizard Seleste leads her friends on adventures, mostly in the Red Wastes. The group frequently run into and fight powerful evil forces, which seem drawn to Seleste. This adventuring group has a variable roster, and Seleste often sends her victims off on errands for her, so the fiend might not always be with the group.
This group has three principles that they follow: they always keep their end of any bargain they make, nobody steals from them and gets away with it, and they refuse to pay any tolls. So vehement are they about the last point that they have gained a reputation for psychotically gratuitous levels of brutality when it comes to toll bridges and tax collectors.
They have worked for the Dwarf King who admires them for their flint-sharp focus on getting the job done and keeping their word, and some of them have served the High Druid or Crusader in the past. The Toll Slayers are not good people, but neither are they necessarily evil; they are honest and can be trusted to keep their word once it is given whether that is a promise to save a life or to burn down a village. If you need to build a battle, then use the generic adventurers below one enemy per PC and give each adventurer in the enemy group a group-specific special ability.
AC7 damage. The Celestial Order of the Star Arcane burst: Any natural even hit with an attack that targets AC has the following effect roll d6 1 Target is dazed by strobing rainbow lights easy save ends. The Blood Dragons Tougher than old leather: Critical hits against these enemies do normal damage. The Toll Slayers Second chances: Once per battle, at any time, restore one member of this group to full hit points.
Go around the group and ask each player a problem or challenge the group had tracking down the kobolds to the Blood Wood. Move to the next player and ask them how their adventurer solved the problem, then work that into the narrative. Repeat this until each player has had a chance to tell of a challenge that the group encountered and of how their adventurer solved a different problem. Once the group has recounted their journey to the Blood Wood explain how they have finally tracked the kobolds down to a circle of tents on a path through the jungle.
The path is cleared of vegetation and is rutted by many kobold tracks - a lot of kobolds have been passing through here over a period of time. The Darkskye Diamond is obviously not here: it is too large for any of the kobolds to have hidden on their person, and it is reputed to glow very brightly. If you decide that kobolds are present use the kobold camp fight chart below, if not use the kobold traps hazard chart. If the adventurers decide to go around the camp then use the forest hazard chart below. A simple pit, covered with twigs The snare will jerk you right up They look so tasty Strangle vines Kobold hive trap Storm ants.
A plant that kills forest wildlife for A hive of hornets swings down They swarm over animals that use as fertilizer. AC3 4 10 7 damage. AC4 damage Natural even hit or miss: The kobold Mook: Kill one kobold archer mook for every 6 warrior can pop free from the target. Not brave: Kobold warriors with single-digit hit- points will run away the first chance they get. Long grasses hide these metal A hive of hornets swings down The pit roof is sturdy, until foot-removers. A mobile kobold latrine Just big enough for a foot. In a clearing in the thick forest is a stone circle, and a group of kobolds in red robes are stood at the center of it chanting and waving around the draconic relics that the degenerate creatures prize so highly.
Categories:
This is a teleportation circle, and kobolds are queueing up to step into the orb of bright light at the center. Just as the adventurers spot it, four kobolds straining under the weight of the huge Darkskye Diamond step into the orb of light and vanish. Unfortunately this happens far too quickly for the adventurers to do much about it, except to follow the diamond through the orb to wherever it may lead. There are a lot of kobolds about, together with the red-robed kobold wizards, so sneaking up to the orb isnt an option the area around the orb is clear of cover, and all the kobolds are looking at it.
Fortunately this allows the adventurers to spring an unexpected attack. Unless an adventurer does something to alert the kobolds first, the escalation die for the fight with the kobolds starts at 1. The kobolds will see the adventurers as soon as they get close enough to fight bow range , but the adventurers will definitely have the momentum in the fight. If the adventurers stop to slaughter the kobolds they will find the orb of light dimming. After the fight there will be barely moments to go through the portal before it closes. It is not possible to see what is on the other side of the portal.
An adventurer who steps into the glowing orb before the fight is over has removed themselves from the fight, but a kobold hero will also flee either through the portal or into the forest. Mighty power! PD Evasive: Kobolds take no damage from missed 4 poison damage, or 6 poison damage against attacks. Split off: When one of the kobolds allies engages Evasive: Kobolds take no damage from missed a creature engaged with the kobold, the kobold attacks. Obviously they passed out as they travelled from glowing orb to glowing orb, but it doesn't feel like they have been here for long, probably only moments.
The orb has bought them all here at once, they seem to have caused a magical bottle-neck with the teleportation spell. The glowing orb is slowly fading away - they wont be able to return from wherever they are now. Looking around the adventurers see that they are on a great plain of grey dust. Statues from past ages litter the landscape, and surrounding the desert like a ring of mountains is a series of living dungeons, their monster-haunted spires jutting up into the sky like claws.
This unfriendly place is the Desert of Broken Statues on the isle of Omen. In the extreme distance a glow can be seen retreating at speed - the Darkskye Diamond is headed north in the direction of a river that flows slackishly through the lifeless desert. If you decide that there are kobolds present they spring out from behind the nearest statues, use the Desert Kobold fight chart. If you decide that no kobolds are present use the Desert of Broken Statues hazard chart.
The dust of ten thousand years The severed hand of a statue An inscription on a broken statue is a choking hazard. These foot-long insects eat the A hollow statue collapses A rare spot of color among decaying flesh of those who die beneath the grey dust, causing the grey dust, this plant has a of exposure. Rest for too long a void that sucks in everything cunning defence against desert and theyll think you are dead. Fire roses contain water in their roots. AC3 damage. AC3 damage 4 10 4 Evasive: Kobolds take no damage from missed 5 10 5 attacks.
Riding feral terriers, PD 14 HP 6 mook savage corgis, and dire-schnauzers!
The tiny MD 10 doggy armor is adorable, the flaming lances of the riders much less so. Mook: Kill one kobold archer mook for every 6 damage you deal to the mob. Trapster roll d6 1. Oil bladder explodes underfoot. AC9 damage and the Target takes double damage from fire for the rest of the fight. Foot snare. Natural roll is above targets Wisdom Target is stuck save ends. See Trapster. Blasting powder under a statue. A patch of ground is really a grey cloth covered in flammable glue, and here comes the Canine steed: The steed cant be targeted lit lantern!
If the kobold dies the 4 ongoing fire damage. Head of nearby statue explodes! The tracks turn to follow the river, as the sluggish water starts to pick up speed. Soon the sound of a waterfall can be heard from the direction of what look at first to be camp fires. Approaching closer the smoke proves not to be camp fires but pock-marked holes in the ground. It is obvious that volcanic vapors and thick dark smoke are coming from the holes, chimneys to an underground inferno. Everybody knows that Omen is not volcanic, it is an accretion of living dungeons.
What is going on here? The river thunders over the lip of a chasm into a dark void. Peering over the edge it is possible to see kobolds making their way around cracks in the ground that glow with molten magma. The chimneys through the rock here are so hot that they glow on the inside, and the air is thick with fumes that scorch the lungs.
Cheap age level deals
For a moment the pure white light of the Darkskye Diamond can be glimpsed as the kobolds carry it into a tunnel. The kobolds below are too far away to attack, and even a feather-fall spell would likely run out too soon to carry the adventurers down safely. It appears that they will have to climb. The kobolds superior knowledge of the terrain has allowed them to get far ahead of the party, but the adventurers are still in hot pursuit.
As the adventurers consider their options a rock skitters down into the chasm from the opposite side. If you decide that there are kobolds present here then use the kobold falls fight chart below, otherwise use the chasm hazard chart below. Hazard Chart Volcanic outgassing Hot rocks Dust explosion. A super-heated blast of The dusty ground beneath your With no warning sudden poisonous air erupts from feet is getting very warm all of a explosive outgassing has turned beneath your feet!
Uncertain footing Volcanic fumes Kobold caltrops! The rock crumbles away The volcanic fumes poison the Small metal spikes hidden just beneath you as the chasm walls very air that you breathe. Landing among the enemy they begin to Number Kobold Kobold hurl alchemical flasks aboutthose kobolds that dont explode of PCs Engineer Skyclaw on impact that is!
AC4 damage. AC3 damage, and roll d4 for the effect of the flasks contents 7 5 16 1. Distilled ankheg spit: The target takes 3 ongoing acid damage. Reconstituted remorhaz lymph: The Kobold Engineer Kobold engineers are part of the reason why kobolds thrive target takes 3 ongoing fire damage. Essence of giant spider web: The target is creating traps and undermining dwarven mine shafts. Each non-kobold creature takes a -2 attack penalty during its next turn. AC8 damage Natural 1: The kobold explodes see mook. PDThe target is time the kobold uses a move action to fly, roll a vulnerable to non-magical attacks easy save d Evasive: Kobolds take no damage from missed Evasive: Kobolds take no damage from missed attacks.
If an attack roll against a skyclaw is a Trapster roll d6 natural 20 or a skyclaw rolls a natural 1 attack roll or flight 1. Patch of strategically placed slippery oil. Foot-sized spike-pit, hidden in the dust. A foot snare attaches bag of biting attack as a free action as it explodes and dies.
Broken glass and a foot snare. Explosive powder and a lit fuse blam! Metal spikes coated in kobold dung. To the west is cracked and broken rock, glowing with heat. Scalding fumes would cook any kobold or adventurer who tried to go that way. To the east the redirected river flows, towards the tunnel that the adventurers saw the kobolds enter. The tunnel is dark, and is hip deep in the ice-cold water from the river. The bottom of the new river is thick with greyish mud, the fine choking dust of the Desert of Broken Statues has become a sucking sludge. A rumbling sound echoes out of the tunnel, and rocks fall from its ceiling.
Tales and Fables Level 3 (Age Group +6)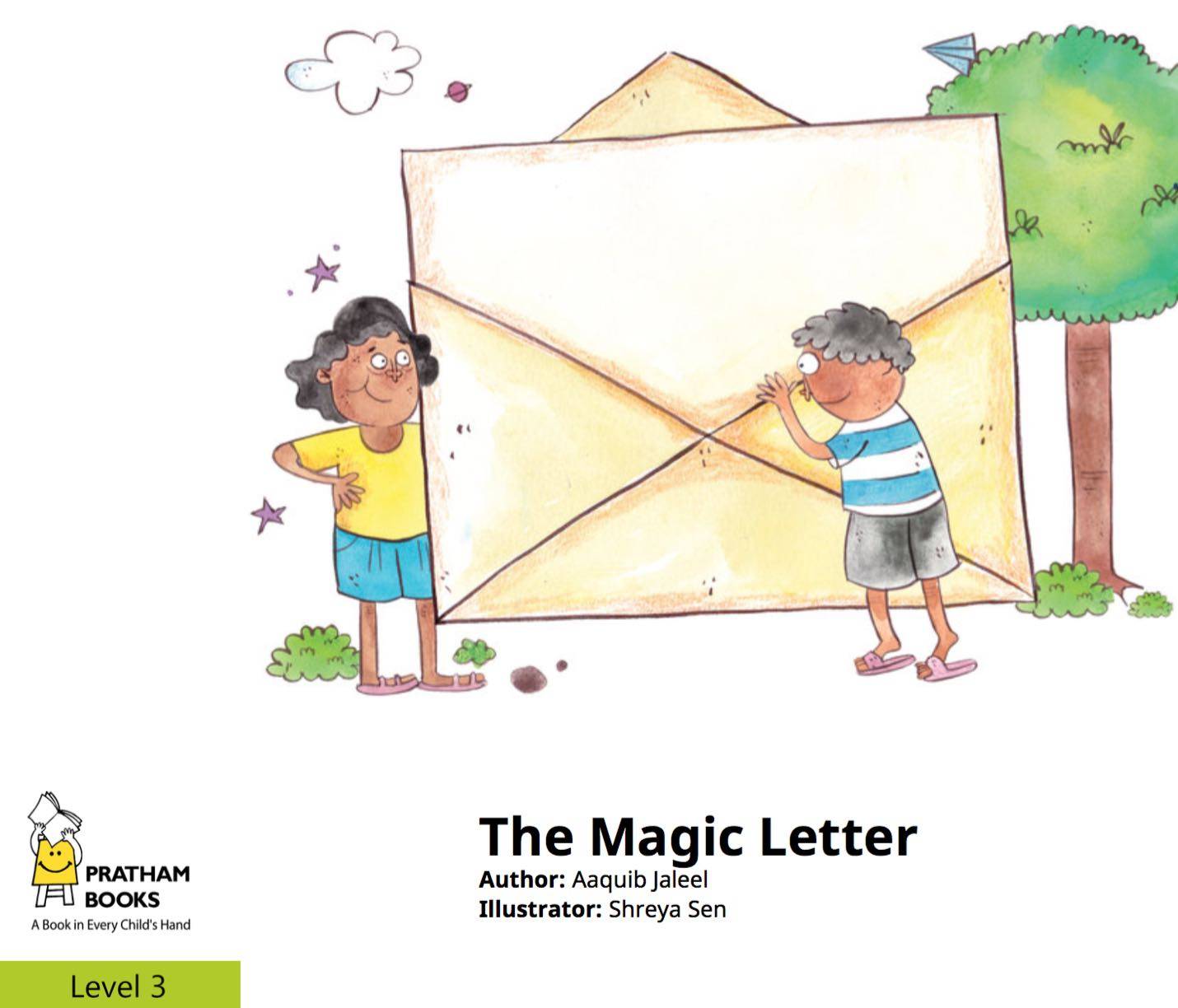 Tales and Fables Level 3 (Age Group +6)
Tales and Fables Level 3 (Age Group +6)
Tales and Fables Level 3 (Age Group +6)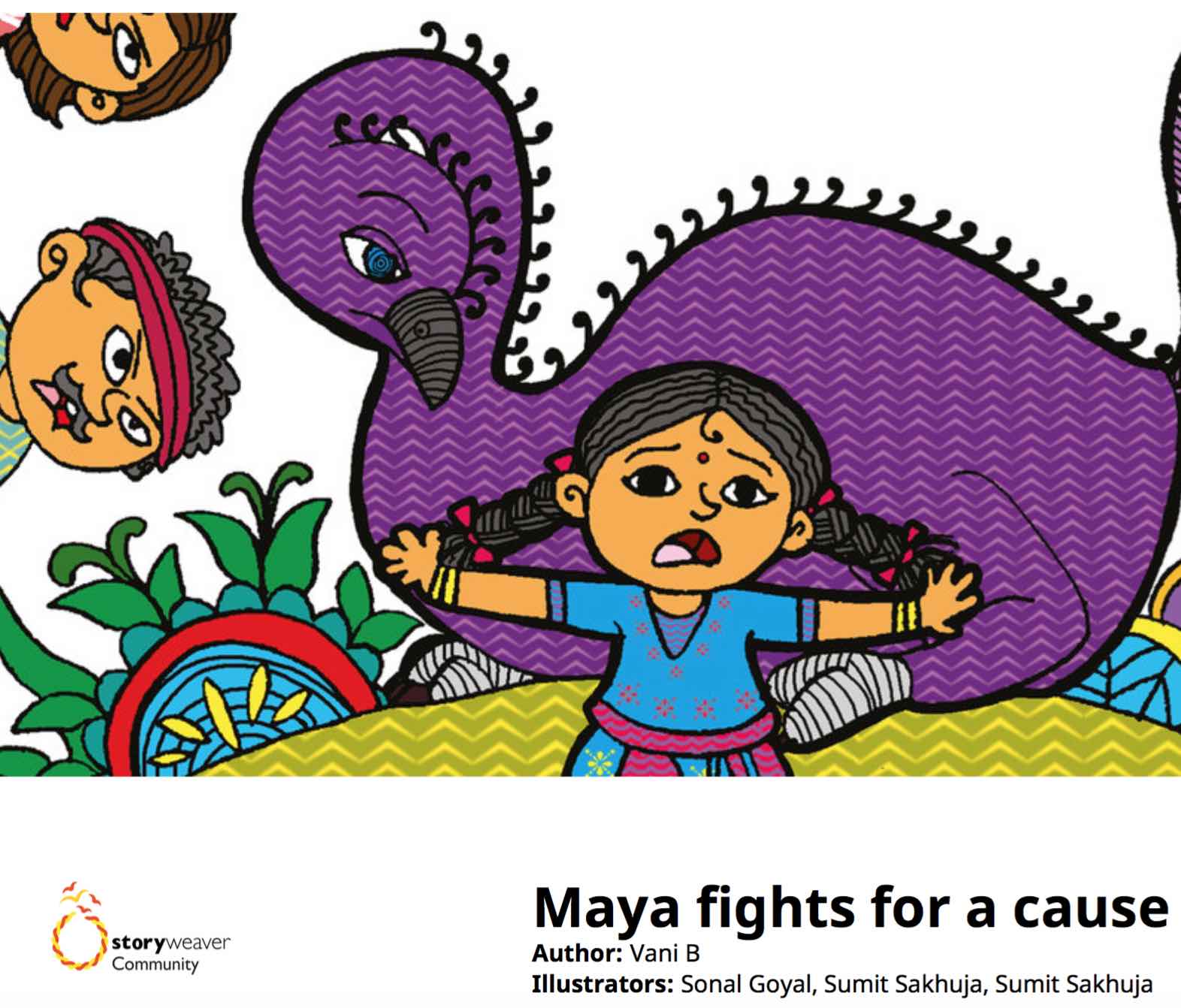 Tales and Fables Level 3 (Age Group +6)
Tales and Fables Level 3 (Age Group +6)
Tales and Fables Level 3 (Age Group +6)
---
Copyright 2019 - All Right Reserved
---